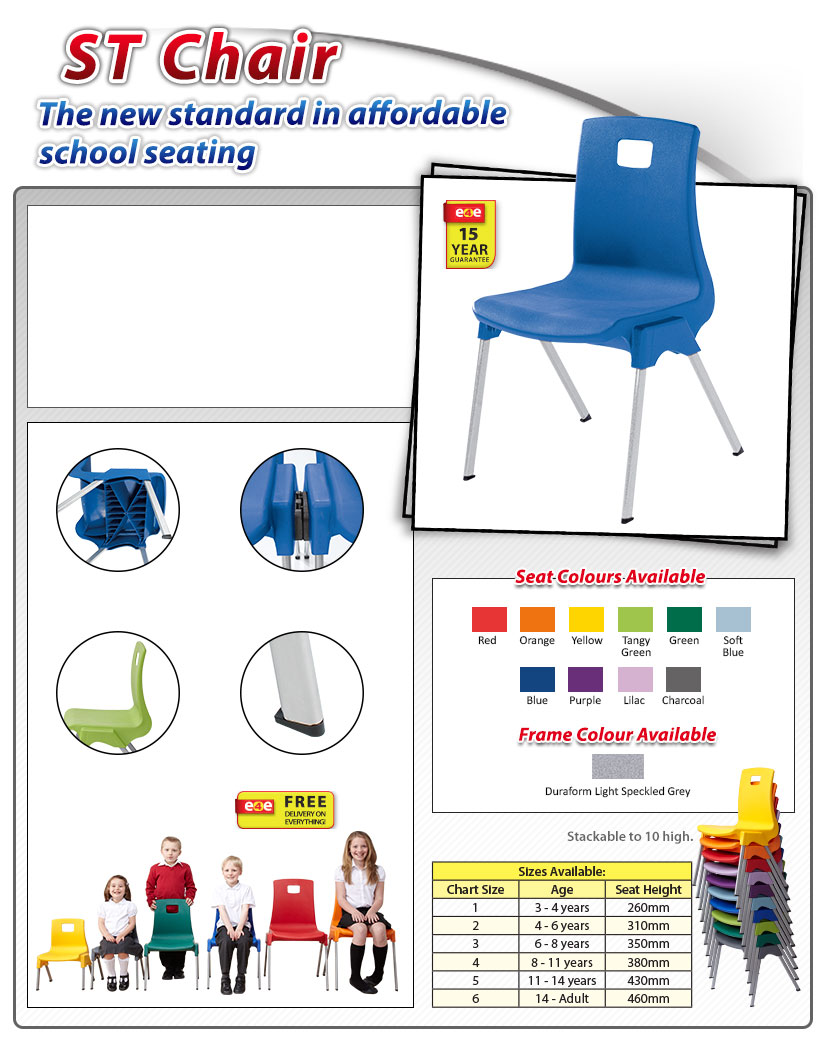 Strong shell construction
Ergonomically designed for correct posture. The ST chair fully complies with all elements of BSEN1729 parts 1 and 2. Smooth lines give a clean shape that is both comfortable and supportive across all age ranges. This chair has no separate underframes so boasts an excellent 15 year guarantee! The ST represents style, durability and value and is a great stacker too. The frame comes in Duraform speckled light grey as standard.
Linking device used to connect chairs in halls and assembly rooms.
"S" shaped back for correct lumbar support.
Long-life anti slip feet.