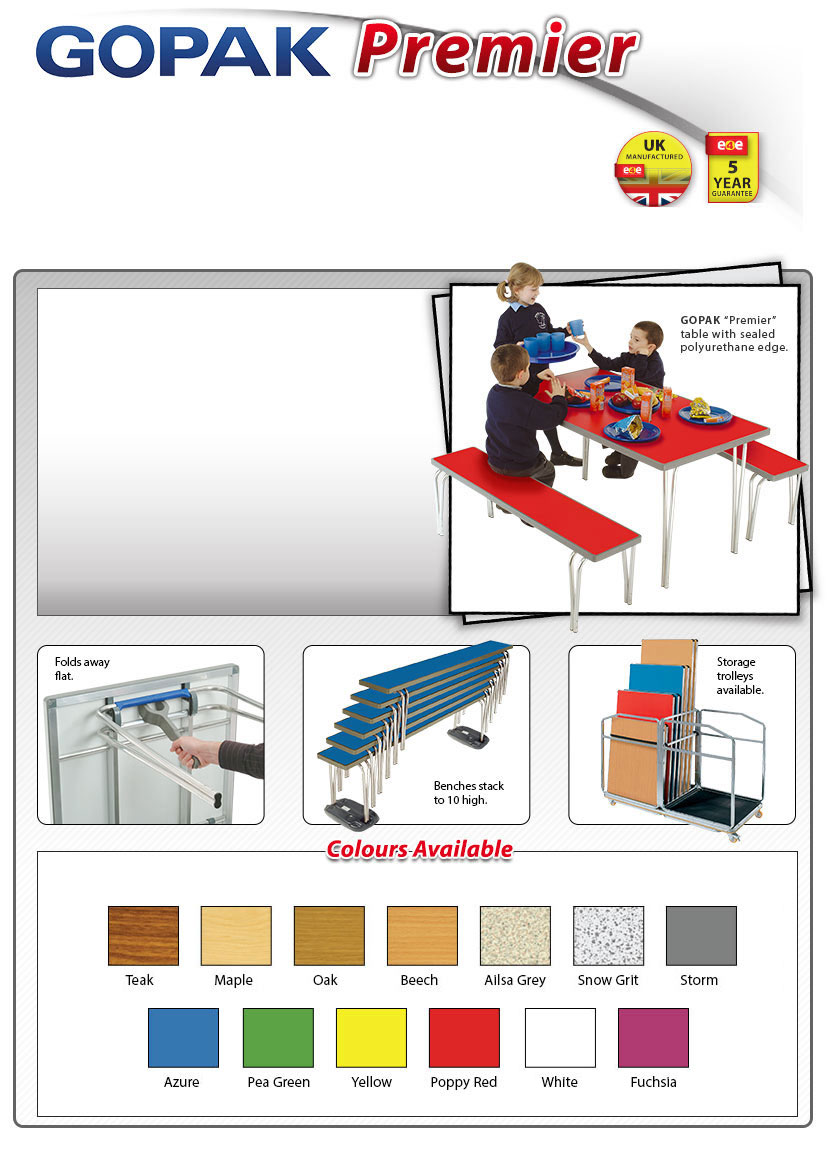 The premier range of folding tables features the superb polyurethane edge. It provides a table top surface that is durable, hygienic and of the highest quality.
As with all Gopak tables the premier folds flat for storage and is easily transported, enabling this product to be used in a multi-functional environment.
Strong in construction all 760mm and 698mm high tables are supplied with aluminium clad steel legs for maximum stability.
Made in the UK, these tables carry a manufacturer's 5 year guarantee and are designed to last.
•
Recommended for dining, meetings, social gatherings, school dining, pre-school, and at home or work.
•
Constructed from aluminium with a wipe-clean laminated top and a polyurethane seal between the top surface and aluminium table edge.
•
Manufactured to BS EN ISO 9001:2000.
•
Easy to carry - lightweight tables.
•
Folds away for storage - ideal for settings with multi-function rooms.
•
Contoured aluminium outer, stylish aluminium frame & folding leg frame.
•
Benches stack up to 10 high.
•
5 year manufacturer's warranty.
•
Fully assembled.